Here on Crestastores UK we dedicate one entire department for your hair care and for the start we have on our online shop Hair Growth and Regrowth Products. All Products are very efficient being tested for years and the result is amazing .
Try it for few weeks and you will see the results straight away. We have had great feedback from our costumers and this made us very confident in selling this products.
Please see below few information's regarding the cause of hair loss and how to use this products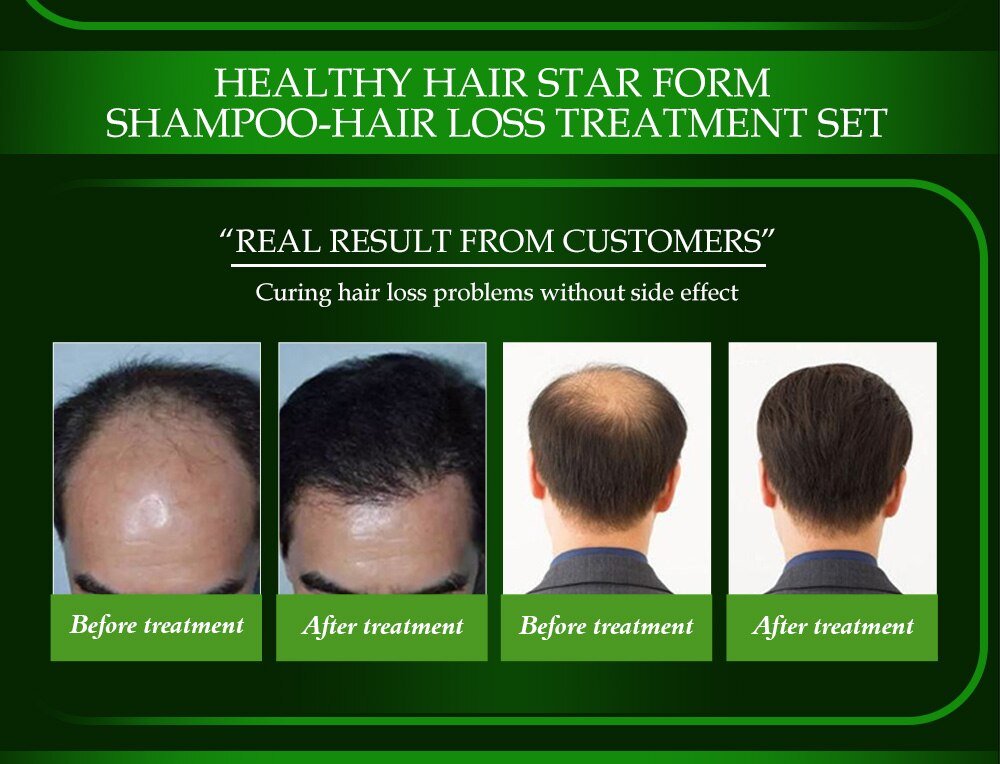 WHAT CAUSES HAIR LOSS?
It is a very common occurrence for men to lose their hair with age, and sometimes the process can begin as early as the teenage years. While some men accept it, others seek treatment.
Male Pattern Baldness (Androgenic alopecia) is the most common type of hair loss. It is caused by increased sensitivity to male sex hormones (androgens) in certain parts of the scalp, and is passed on from generation to generation.
While Androgenetic alopecia is a common cause of hair loss, quite a bit of other factors that need to be considered play their part as well.
1. Normal variation. A hair's natural cycle is for it to grow for several years, then fall out and be replaced. This means that at any given time, some hairs are always in the process of falling out while others are starting to grow in. Thus, it is completely normal to notice hair coming out with combing, brushing, shampooing, toweling or otherwise rubbing the scalp, as long as it is not in an alarming rate or quantity. Sometimes this natural hair loss may temporarily exceed new growth, which may cause undue alarm about possible baldness. One of the first questions we ask our clients to ask themselves about hair loss is whether their hair is truly getting thinner, or are they just noticing more normal shedding than usual. The latter situation may not require any treatment at all.
2. Hormonal abnormalities. A variety of hormonal problems are known to contribute to hair loss. Too much or too little thyroid hormone is a common cause of generalized thinning or loss of scalp hair. This is usually easily diagnosed with a simple blood test. Elevated testosterone tends to cause loss of scalp hair and promote growth of facial and body hair. High levels of insulin, often found in people with diabetes, can also cause hair loss. In women with polycystic ovary syndrome, there are elevations of both testosterone and insulin.
3. Scalp inflammation. Several inflammatory skin conditions, such as eczema, seborrhea, and psoriasis, cause patches of hair loss.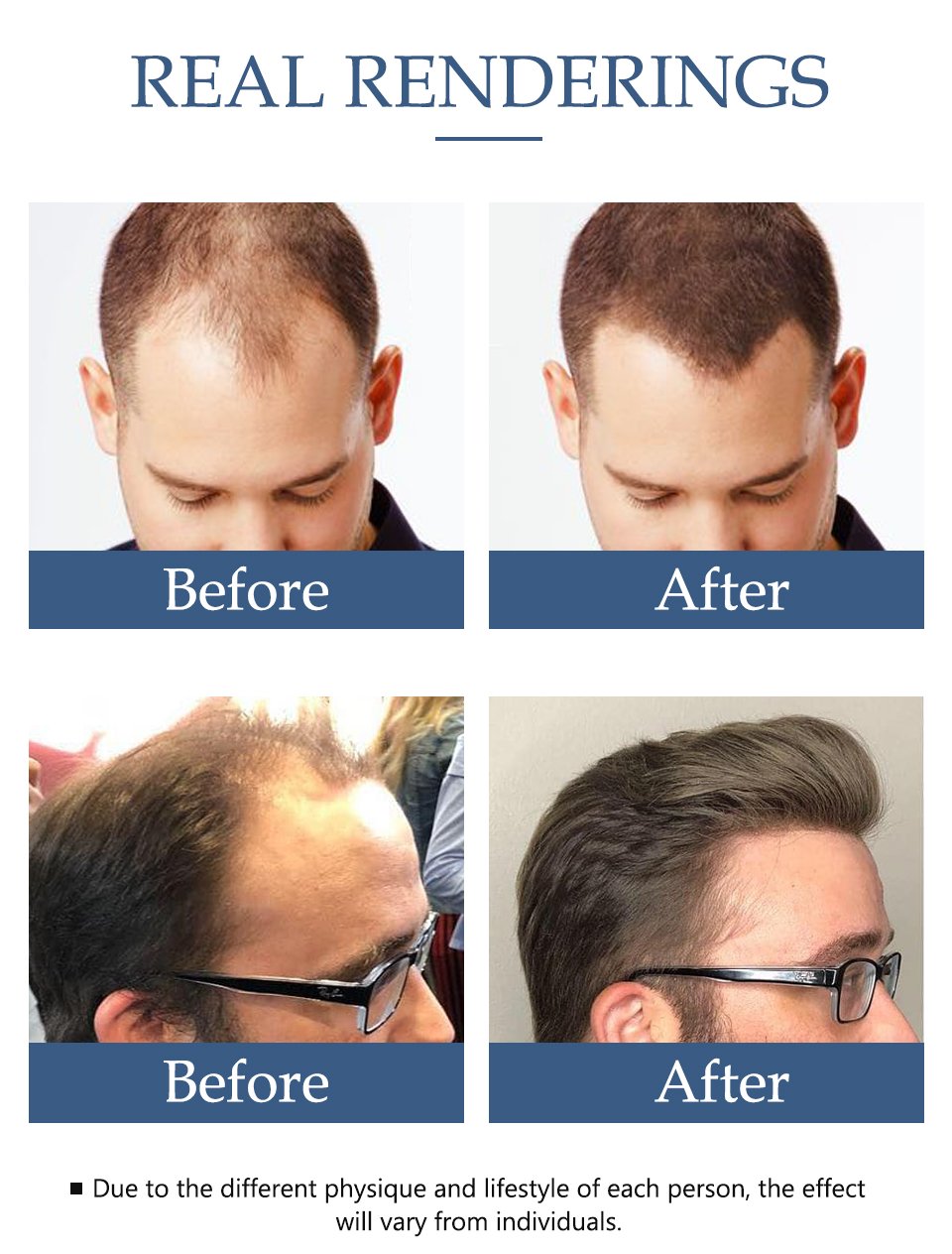 Is safe to use?
It does NOT contain any drugs like Finastride and is formulated using FDA-approved ingredient pure herbal ingredients, therefore is 100% safe to use of all ages.
Considering most hair growth products contain drugs like Finastride. A toxic free and safe to use product should be the only treatment employed. the safest hair growth solution worldwide!
3 periods treatment
There are 3 periods treatment for the product,and people will see result on different period(One Period Treatment need One month (3 Bottles tonic) ,depends on the age ,physical situation and the quantity of hair loss.
Considering all of the basic functions of the hair bulb have been lost, damaged hair follicles and clogged up pores have shown to be needing continuous dose of nutrition to regain activity.
We suggest at least use it at least 3 months even your hair growth after one or two month treatment. Once you've completed your 3 month treatment, it is recommended to continue using but only to a smaller dosage. (3 times per week to maintain nourishment of the hair follicles)
Function: Help your hair grow again
Product introduction:
Our hair growth lotion is dispensed successfully from 40 year constant test by Hong Kong Deshengyuan Chinese Traditional Medicine Institute of Chinese herbal authority .It is carefully extracted from well-chosen 18 kinds of precious traditional medicinal materials in extra-critical CO2. It contains active herb factors for hair growth, which is natural with constant and evident effect and without any incretion or animal ingredient.
Application:
Males and females suffering from seborrheic alopecia, poliosis, alopecia capitis totalis, alopecia areata and sparse hair.
How it works:
1. The solution starts by cleansing the pores in your scalp,improving scalp environment
2.It provides hydration deep within the hair follicle.
3. It enhances the mass volume of the hair follicles and roots.
4. It provides the essential nutrients to regain function of the hair follicle.
5.The hair become stronger and thicker.
Main ingredients:
Ethanol, water, arborvitae leaf extract, Polygonum multiflorum extract, Ginger root extract, Hazelnut extract, Dioscorea sylvestris root extract, Cinnamon bark extract,
Glycerin, propylene glycol, tocopherol acetate, panthenol, allantoin