Crestastores UK presents to you the Watermelon Slicer
The blade is made of high quality 410 stainless steel, which is hygienic, sharp and easy to clean. They are easy to cut melons, suitable for all kinds of melons, easy to clean. No sliding handle, user-friendly. With this Slicer you can cut your melon in few seconds, safe secure and fast.
Try it today! Make your life easier with:
Watermelon Slicer
Features:
1: Not only can you cut watermelons, but you can also cut other different melons.
2:100% brand-new imported blades and powerful handles
3: It's easy to clean after use, just put it under water.
4: These knives are simple, simple and easy to use.
Instructions
1. Peel off the top and bottom of the melon to make sure it doesn't slip; it's very important, or it's not easy to cut and may damage the slicer.
2. Put the slicer on the melon and push it down to the bottom. Remember that the strength of both hands should be equal.
3. Clean and dry to make sure you can use it next time.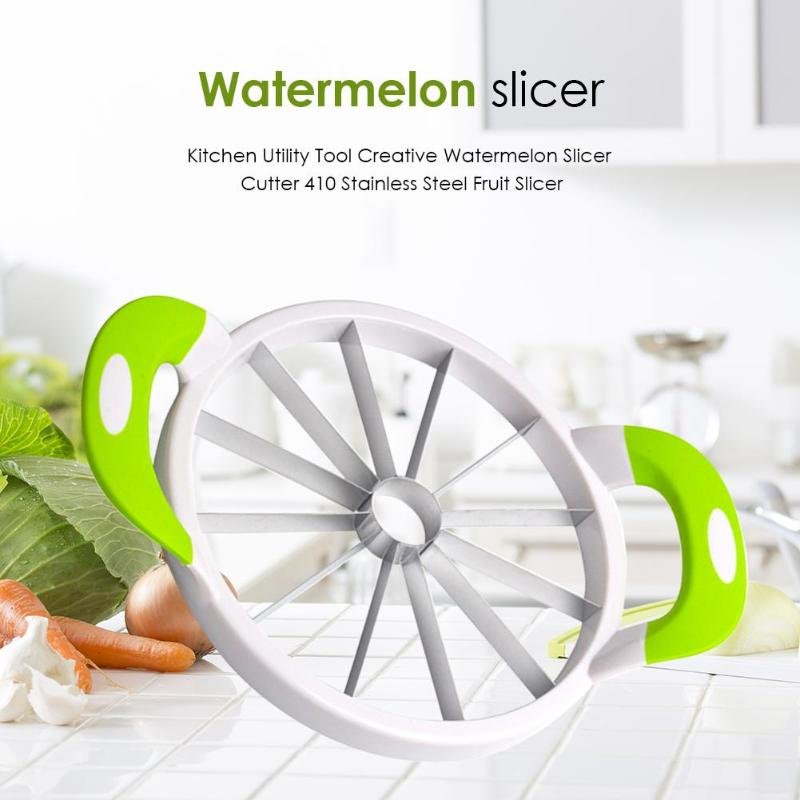 Specifications:
Color: Green + White
Material: Environmental plastic and 410 stainless steel blade
External size: 31.8cm/12.52″
Internal size: 20.5cm/8.07″
Height: 23cm/9.06″