crestastores uk presents to you the perfect
4 in 1 Dual USB Car Cigarette Lighter
Did you know ?
An automobile auxiliary power outlet (also known as car outlet, automotive power socket, "automobile outlet", "vehicular outlet", and similar; formerly known as a cigarette lighter receptacle, cigar lighter receptacle or cigar lighter socket) in an automobile was initially designed to power an electrically heated cigarette lighter, but became a de facto standard DC connector to supply electrical power for portable accessories used in or near an automobile,directly from the vehicle's electrical system. In most vehicles, at least one car outlet is present. Some vehicles, especially vans, tend to have more power outlets, usually one for the front passengers, one for the rear passengers and one for the luggage trunk.
The electrical cigar-lighter was invented and patented in the early 1880s by the German inventor Friedrich Wilhelm Schindler In the 1890s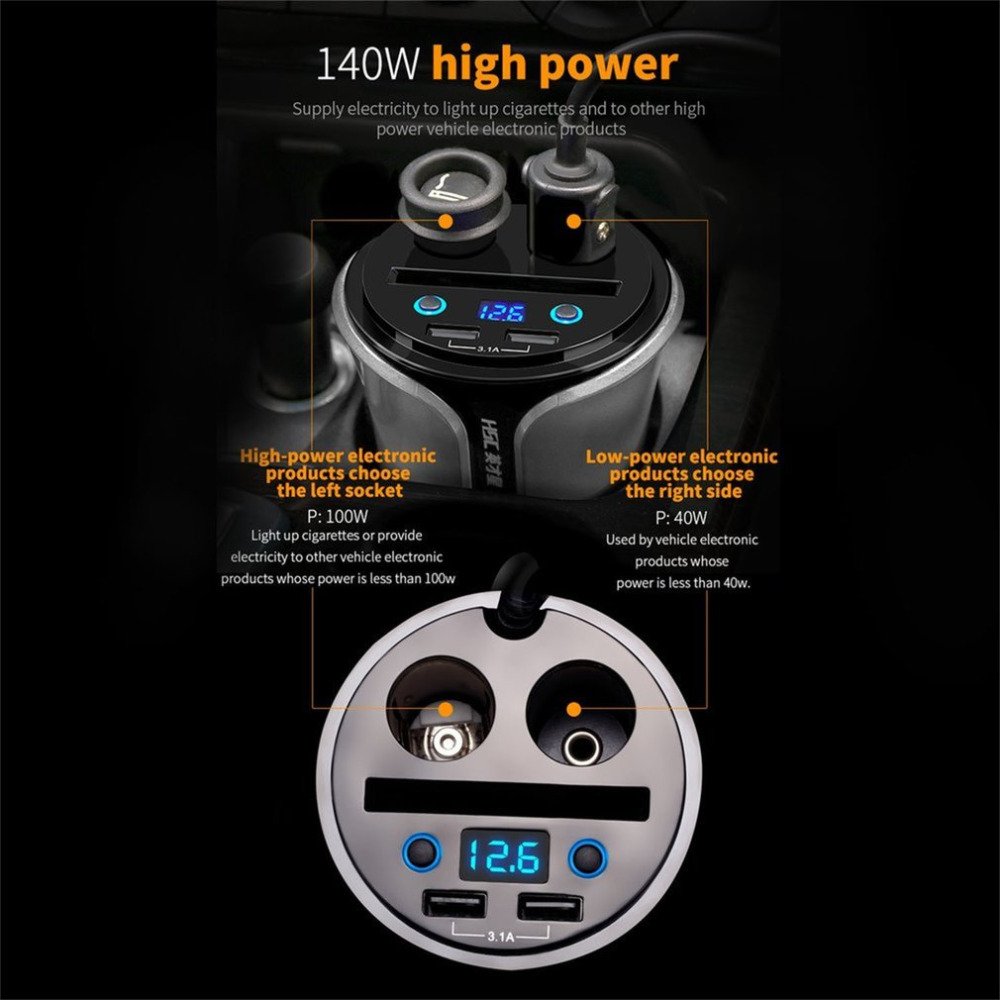 Features:
Simple design with exquisite appearance.
Muti-function Car Cigarette Lighter.
With dual USB port, support quick charge for two devices at the same time.
With two different power.(100W+40W) Design with card slot, for easily storage your card.
Real time car battery voltage monitoring.
Descriptions:
Input: DC12-24V Output: DC5V/3.1A
Power: 100W+40W
Working Temperature: -20~40°
Specification:
Model: HSC108D
Material: PC+ABS
Color: blue/gray
Size: 65*89*95mm